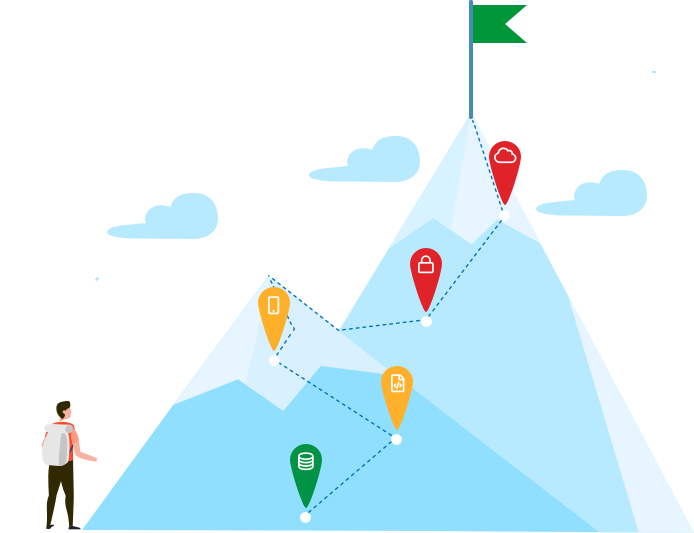 For Windows ISVs, migrating to the cloud requires five extremely hazardous steps
Each of these steps is risky, expensive, and time-consuming enough to kill any migration project. Combined, they make modernization impossible for many Windows ISVs.
Data Access If the app was built for a legacy database like DataFlex or Btrieve / Pervasive.SQL, you will need to rewrite all your data access code for one of the SQL databases
Business Logic Rewriting millions of lines of working business logic using a modern language for the Cloud can take years - even if you have the right team!
Modern User Interfaces Modern user interfaces require a complete redesign and reimplementation to support browsers, phones, tablets, wearables, etc.
Cloud Security Adding sufficient internet/cloud security is the most complex step, but also the most essential.
Cloud Deployment Deploying in the cloud requires more new expertise and more modern tools that traditional ISVs just don't have in-house.